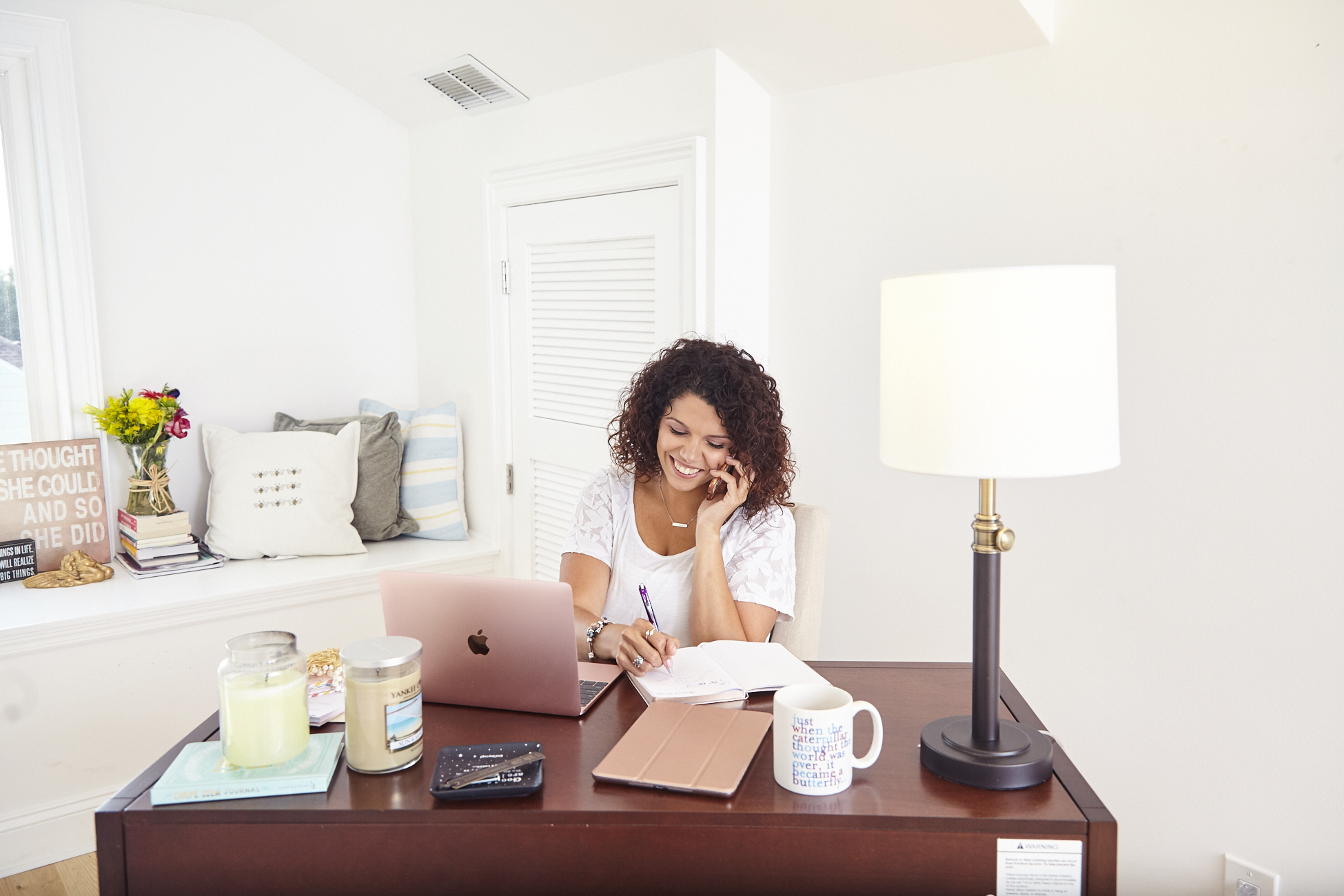 Time is not working against you.
It's just asking you to take a closer look at how you're spending it.
When I was really starting to gain traction in my own evolution and truly start to feel the magnitude of my own power to create change, I realized that this power is inside of everyone.
+ If you find yourself constantly racing the clock...
+ If you can't figure out a way to spend more of your day YOUR way....
+ If your friends have just stopped calling because they know you're always working....
+ If it feels like you're suffocating in someone else's life.....
you're on the brink of knowing what it is to truly start living,
It's time to learn to take back control of your life....
One baby step at a time.
I've seen so many coaches prescribe courses of action and spend hours simply giving empty advice. My style of coaching takes root in the knowing that my clients already know the answers - they just need help clarifying what's in their way and how to move through the blocks. My role as a coach is simply to provide the container, the support, and a little accountability as you work through the process of sorting it all out.
I meet you exactly where you are. From that place, we uncover where you want to go, what's standing in the way of you getting there, develop a loving and fun course of action to gradually get there, and lay the foundations of support to carry you the whole way.
Life doesn't have to be about the shoulds and the have to's. There is so much more than that. And when you really tap into living life from that angle, choices and transition suddenly seems easy.
Waiting another day to change just means you get
one less day in the life of your dreams....
and it's time for you to take control of your life today!
I didn't always see the value in a life coach. But when a very close friend of mine told me about how it changed her life and how she learned so much from the experience, I decided to see for myself. And it was a life-changing, mind-shifting experience.
Sarah did a phenomenal job of guiding me through my own self-conscious, navigating the clusters of thoughts in my head. She was not intrusive or prodding. Her questions felt like they were my own and she really helped me make sense of things.
Sarah is incredibly positive and encouraging, but more than that, she is thoughtful and you can tell that her intentions are genuinely to help you be the best version of yourself. Every session felt like a session with myself, my thoughts, my insecurities, my dreams. And every session, I learned how to have an amazing dialogue with myself. I learned to believe in myself and grew more and more comfortable challenging myself.
Twelve sessions later and I feel like a new me. Now, it's not like my life is perfect or anything like that. But the way I see things is different. The way I make sense of the world feels different. The way I treat myself is different. The way I talk to myself is vastly different, too.
I feel like my relationships have gotten stronger because I am not afraid to share more of myself. Professionally, I have excelled too - getting promoted and really succeeding in the role. Plus, I've started writing again, something Sarah gave me the courage to dive back into.
Honestly, I feel like I have accomplished so much after my sessions – and know I have so much more to do! Sarah is truly an amazing coach and has taught me valuable life skills that will not be forgotten.
If you are looking to flip the script on how you see yourself and the world and want to unlock your potential, I cannot recommend Sarah as a coach enough.
- Jezebel
You're craving serious MAGIC and are ready to go on the journey inside your heart to find what makes you feel ALIVE....
I'm here to let you know that you don't have to do that alone. Through 1:1 coaching, I will work hand in hand with you to lay the solid foundations needed to create long lasting, massive shifts in your life. Together we will dive deep into long standing patterns & habits that are keeping you stuck, and create simple, daily steps to set you free into your own life again.
My signature 1:1 Coaching includes:
+ 1x 30 minute call to get acclimated with one another and for me to truly understand your goals and intentions, as well as what's standing in your way.
+ 1x Energy Leadership Assessment (75 minutes) which allows to dig deep quickly - from here you will understand how your perceptions play in to what you are going after, as well as truly understand some of your innate gifts and what patterns are holding you back. This will essentially give you a blueprint of your energy. For more on the Energy Leadership Assessment - click here.
+ 12 weekly sessions of 55-minutes to go through the work!
Through the container, I will -
Assist you as you move forward

Guide you as you discover challenges or obstacles

Hold you in gentle accountability, so that you continue to hit your goals with speed

Celebrate you with each and every milestone you reach
"When I began my sessions with Sarah I was in a place in my career where I just couldn't seem to get to the next level. My fear of failure and rejection was so strong that it practically crippled me. Sarah helped me realize my fears, face them and motivated me to continue forward.
She made the overwhelming seem possible and helped me achieve my goals by making small manageable steps. Within a few months of speaking with Sarah I started making movements and people around me even noticed the changes I was making in my life.
I'm now in the career I always wanted and I tell everyone how I would never be here if I didn't start with my life coach. Taking that first step and beginning sessions with Sarah truly changed my life."
- Erin F
Ready to finally let freedom replace your frustration?
Have questions? Need some chat time?
Click here & set up a free consultation call with Sarah
to discuss your goals, desires, dreams, wishes, and make sure it's a fit to work together!
If so, you'll dive into the program that is best for you right now and start the change you've always wished to see!
Still have questions?
A gal after my own heart!
Check out the FAQ's page with loads more info on what you're getting yourself into!
Contact
You can reach Sarah with any questions, concerns, or personal requests at: